Duke
Take a look at this absolutely adorable puppy!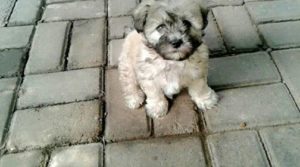 This 4 month old Shih Tzu named Duke lives in Brazil with his owner, Luana. He definitely looks like he's ready for a cuddle, and maybe even a few tricks in the future!
Want to have your dog featured? Send us a message on our Facebook Page.